Teach for Big Learning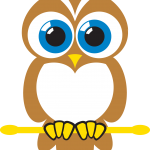 BECOME A TEACHER:
Join a group of over 100 dedicated teachers making a difference for the children of Montgomery County. Apply for our paid teaching positions by contacting the program in which you would like to teach (FLES or Science and Engineering). See program information below for qualifications.
Teach for Big Learning: Program FAQs
Please note:
All Big Learning teachers are required to provide all original documentation specified by the I–9 Employment Eligibility form in order to verify identity and establish eligibility to work in the US.
Hourly pay starts at $18-$25 and varies depending on experience.
 Foreign Language: FLES
 Science and Engineering
 How do I apply? Please contact our office by phone or e-mail:

Who Can Lead A Big Learning Foreign Language Class?

FLES teacher candidates must have both a college degree and experience teaching or working with young children in a classroom setting in order to be considered for a part–time teaching position.
What are the language requirements?
We look for candidates who have native or near native language fluency in the language they will be teaching, as well as oral proficiency in English.

What are the hours?
The hours of instruction for the FLES program are limited to one hour before school and one hour after school, Monday – Friday, according to the public school calendar. We only hire candidates who are available at least two mornings and/or two afternoons per week.

Is training provided?
A week long training for FLES teachers is held each spring. During this training, we introduce prospective teachers to the FLES curriculum and methodology. FLES teacher candidates must successfully complete the FLES New Teacher Training to be considered for a teaching position for the following school year. Once hired, teachers are required to observe at least three experienced FLES teachers in the fall of the school year for which they are hired to teach. (Training dates and training fees are determined annually).

Does Big Learning provide teaching materials?
Once hired, FLES teachers are provided with the FLES Teacher's Manual, a copy of student workbooks and a portfolio with color visuals that correspond to the curriculum.

How do I apply? Please contact our office by phone or e-mail:

Who Can Lead A Big Learning Science and Engineering Class?

S&E teachers do not have to be science specialists. Our classes are "low tech." Part of the message is that science learning is accessible to all.
Our teachers come from all walks of life, including:
• Parents, adults and retirees interested in the education of young children.
• Current classroom teachers with lots of energy who can switch hats from formal to informal education.
• Scientists, business professionals and employees who have been given release time as community service.
• Graduate students and recreational educators who have time in the afternoon.
Experience has shown that successful adult leaders:
• Are eager learners themselves.
• Like working with and have previous experience with groups of children.
• Are comfortable with open-ended experiences where the right answer may be different than what they thought.
• Have respect for children and the different ways they think.

Requirements:

a bachelors degree (or equivalent work experience).
experience working with children.
ability to speak English fluently.

What are the hours?

Classes meet for one hour a week for eight weeks, generally beginning around 3:00-3:30pm. Teachers can teach in schools that are close to their homes or workplaces.

Does Big Learning provide training and teaching materials?

Big Learning Science and Engineering provides activity guides, materials and training for teachers for each session (fall, winter and spring). Class sizes are small (up to 14 children) and grouped according to age/grades (K-1, 2-3, 4-5).
Come experience the excitement! If you want to be a partner in the joys of opening young minds to the fun of science exploration, please call us at 301-244-5254.