Donate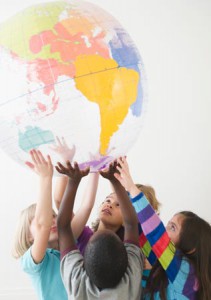 You can help make great enrichment a reality for thousands of kids in Montgomery County and Beyond.
Send a child to FUN! Fund a scholarship for a child who would not otherwise be able to attend classes.
Grateful for your child's FLES experience? Give a gift in honor of your child's teacher.
Are you a business owner? Become a Big Learning partner. Contact us for sponsorship opportunities in your area.
Past Donors
| | |
| --- | --- |
| Amazon Smile | Alejandra Ona |
| April Keyes | Woodmoor Chipotle |
| Dawn Watkins-Chow | Aspen Hill Giant #301 |
| Bethesda Giant #327 | Cabin John Giant #106 |
| Colesville Giant #152 | Potomac Village Giant #198 |
| Westfield Wheaton Giant #336 | Karin Green |
| Mary Carvajal | Nikki Dees |
| Performance Controls LLC | Plave Koch PLC |
| Reuters | Rick Stanley |
| Cloverly Safeway | Woodmoor Subway |
| | |
Past Donors
| | |
| --- | --- |
| Amazon Smile | Ann Black |
| Ann Green | Barbara Brennan |
| Becky Hutton | Bethesday Chevy Chase Rotary Club |
| Bill Pappert | Brenda Martin |
| Bridgette Pfeufer | Carla Satinsky |
| Carol Plummer | Carole Kuritsky |
| Cecelia Kirchman | CT Slaven |
| Dara Feldman | Dawn Watkins-Chow |
| Elise Lavidor | Ellen Czeh |
| EMJAY Engineering and Construction | Eric Myers |
| Flora Huang Chang | Gipe Associates Inc. |
| Greg Mednick | Ilaya Hopkins |
| James Quinn | Jan Tannen |
| Jean Phillips, Philips Family Farm | Jim Modrick |
| John Brennan | John S. Morin |
| Jon Gerson | Judy Docca |
| Karen Cole | Karen Lange |
| Karen Norsworthy | Karin Green |
| Kate O'Sullivan | Kim Jones |
| Kris Trible | Lesley-Jane Dixon |
| Leslie Pujo | Lisa Strauss |
| Liz Wheeler | Lucy Chang |
| Marian Fox | Marilyn Balcombe |
| Mary Carvajal | Michael Brennan |
| Rebecca Walzak | Nikki Dees |
| Paul Morrison | Performance Controls LLC |
| Phyllis Katz | Plave Koch PLC |
| Robert Salow | Sally Taber |
| Samaha Associates | Sara Devine |
| Shebra Evans | Shirley Brandman |
| Steve Augustino | Susan Fleck |
| Tatiana Carvajal | Theodore Moon |
| Trish Iliff | Vicki Rafel |
| Vivian Bass | |