Science & Engineering Workshops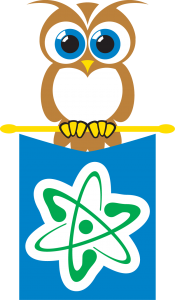 Molecular Art
Art and science merge in this hands-on science spectacular. Students will be dazzled by chemical reactions, bubble printing experiments, and color explosions! Students will create molecule models, practice scientific process skills, and use concepts such as density to produce art projects to share with family and friends.
Grade Level: K-5
Fee: $350 single, $650 Two sections back to back, $900 Three sections back to back (travel fees may be applicable)
Erosion Detectives!
Where did all the sediment go? It's here one minute, gone the next? Students will conduct erosion experiments to help solve the mystery. Using the information they learned in addition to finding clues along the way, students will follow the sediment trail until it is deposited. What will they find in the end? What happened to all the sediment that was transported?
Students will learn how and why erosion occurs, how it affects the Earth, what can be done to prevent it from happening, and how sedimentary rocks are formed. By the end of the session they will become inquisitive erosion detectives.
Grade Level: K-5
Fee: $350 single, $650 Two sections back to back, $900 Three sections back to back  (travel fees may be applicable)
Big Learning's Science & Engineering Workshops are structured as a 45-60 minute presentation/workshop for each homeroom (or art and/or science) class.  We provide two instructors and all materials–instructional and hands on.  Book back to back sessions for all the classes in each grade and save money.  Presentations can be customized to any grade level: K-5.
Our Molecular Art program is a great way to integrate art and science. Fun and interesting for all grade levels, it particularly meshes well with the physical science curriculum.
Erosion Detective is a great way to introduce engineering and technology solutions to environmental issues and reinforces the MCPS earth sciences curriculum.
For more information or to book a program, contact:
Big Learning Science & Engineering
301-244-5254
science@biglearning.org