FLES Classes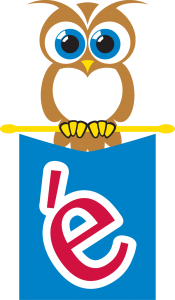 Tuition payment plans are available for all classes!
Parents may pay for FLES classes in three equal installments. To take advantage of our payment plan, please go to https://biglearning.asapconnected.com/ and register your child and select payment plan at checkout.  Your card will automatically be charged for each installment.  The first payment (30%) will be due at the time of registration.  The second payment will be due a few days prior to the first class.  The final payment will be due one month later.   Contact the Big Learning FLES office (301) 592-0861.
Introductory Grades K-1, 8 or 12 weeks
Children learn basic vocabulary and expressions such as colors, numbers, greetings, emotions and much more through interactive storytelling, engaging hands-on activities, lively songs and games, and fun role play with props and costumes – all in another language. A two-year curriculum features four favorite children's tales, The City Mouse and the Country Mouse, The Little Red Hen, The Three Little Pigs and The Little Red Riding Hood.
Beginner Grades 2-5, 8 or 12 weeks
Children learn a new language in a fun, informal setting! We focus on speaking and children practice familiar routines, play games, learn the traditions and customs of another country, sing songs, and taste new foods –all in the target language. Beginner is intended as a full year course and is offered in three 8-week classes or two 12-week classes depending on the school. Topics include greetings and emotions, calendar and weather, numbers and directions, shapes, sizes and colors, body parts, family and birthday party, sports and activities, favorite breakfast foods and animals. Lessons include exciting games, lively songs and dialogues, challenging workbook activities and much more, to help students actively practice what they learn – while having fun!
Intermediate Grades 3-5, 12 weeks
Intermediate Level students review the alphabet and learn about sound combinations to help them start reading and writing in their foreign language. In Chinese, children begin to read and write using the Pinyin, and begin to recognize characters. At this level children review the concepts, vocabulary and expressions from the Beginner Level and continue increasing their vocabulary in new topics such as animals at the zoo, telling time, all around the house, after-school fun, favorite snacks and lunch, and more. Creative workbooks, challenging games and small group activities help motivate and inspire children as they express themselves with expanding confidence!  Intermediate Level is intended as a full year course broken into two 12-week classes.
Advanced Grades 4-6, 12 weeks
Now we're going somewhere! With an imaginary suitcase and a rich vocabulary, students plan their trip to a capital city and practice navigating different places in the community while using vocabulary and expressions from the Beginner and Intermediate Levels and new Advanced Level topics. Advanced level topics include – transportation, clothing, community, professions, wild animals, and much more. The year culminates with a writing project, a cultural event or a visit to a local embassy.
New! Middle School
Small, interactive Beginner Level FLES classes give 6th graders a valuable "jump start" prior to the start of school day World Language classes. Intermediate/Advanced FLES classes allow students who began FLES in elementary school to continue their progress. Classes are taught entirely in the foreign language at both levels.
Middle School Beginner Grades 6 & 7, 24 weeks
An exciting introduction to language and culture where students make discoveries and learn while having fun! Students practice their new language and gain confidence in both understanding and speaking through imaginative games, creative workbooks and challenging, interactive activities. Students explore traditions and customs, plan a party and sample authentic foods!
Middle School Intermediate/Advanced Grades 6 & 7, 24 weeks
Students continue to explore new and favorite topics to make meaningful conversation – all in another language! Pair and small group activities, games and creative workbooks provide a variety of opportunities for students to express themselves both orally and in writing, with expanding confidence.
All of our lessons are infused with cultural notes, explained and discussed in class to expose students to a more enriching foreign language experience and to help increase their awareness of our global community!