Cultural Arts Showcases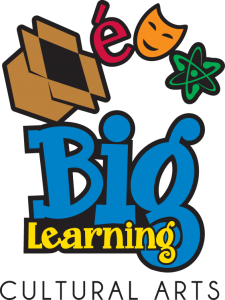 Each fall Big Learning presents a showcase of performers interested in providing cultural arts entertainment to children in Montgomery County Public Schools. With three days of performances, PTA representatives can get an unmatched opportunity to sample entertainment from around the globe.
Click the link to download the latest catalog. (A new catalog will be available after the showcases.)
2023-2024 Showcase dates TBD
Showcase Flyer
Showcase performer links can be viewed here.
Attention Performers:
To register for the catalog and showcases, click here.
For fall 2023, we are grandfathering performers who have already auditioned and are in the most recent catalog. Any NEW performances/workshops must audition. To audition you must submit the Registration Form and appropriate Teacher's Guide linked below. After the Registration Form and Teacher's Guide have been received, you will be contacted to sign up for an audition time slot.
Fall 2023 Audition dates and location:
September 5th & 6th, 9am – 1pm
Carver Education Services Center Auditorium
850 Hungerford Drive, Rockville, Maryland 20850
Fees for 2023-2024 are:
Audition – no charge
Catalog listing only – $20
Catalog listing and showcase timeslot – $50
Upload new video (must be listed in the current catalog for video to be visible) – $10 (technical specs coming soon)