Why Choose FLES?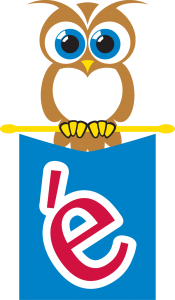 Building an Early Foundation for a Global Society
Young children have the magical gift to absorb new languages with ease. FLES offers children a unique opportunity to learn and practice a foreign language when they are most ready, laying a solid foundation for future foreign language fluency and exploration.
Affordable
As part of the Big Learning nonprofit organization, FLES is dedicated to maintaining the highest quality of enrichment education at an affordable price so that all children, regardless of economic situation, have the opportunity to thrive.
Lively, Fun and Educational
Designed specifically for young language learners in Kindergarten through sixth grade, FLES inspires children to explore their new language through engaging conversation, songs, games, and interactive activities as they learn how to speak, read and write – entirely in their new target language.
Inspiring Cultural Awareness
By sharing the customs and traditions from their native countries in each program, FLES teachers encourage the children to explore and welcome the similarities and differences in the many cultures around the world – the key to a brighter future in an increasingly global society.
Trained, Native-Speaking Teachers
Classes are taught by native-speaking teachers for language authenticity and provide an encouraging environment, where children take risks while exploring their new language. Each FLES teacher has been identified as a positive adult role model, and has had prior experience working with children. FLES teachers go through extensive training in the use of our curriculum and methodology, and provide the infrastructure to help motivate their students to achieve.
"The FLES program my son participated in from
2nd – 5th grade has truly made an impact
in his Spanish class in middle school.
The first day of class, my son went up to the teacher
and introduced himself in Spanish."
~ Parent ~
For more information please email or call 301-592-0861